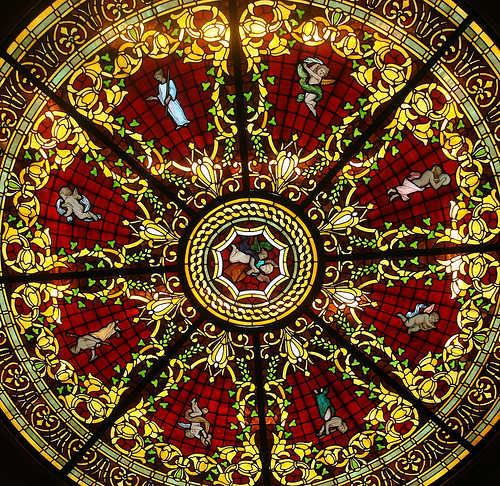 If you've been here before, you'll likely know that I have a sacred house-cleaning rule. If you're new here, let me tell you: I don't clean for longer than 30 minutes at a time. Often, I don't spend longer than 10 – 15 minutes.
I'll spare you the mechanics of this quirky rule. I will, however, tell you that last night, I had to violate said rule. For a very good reason. Part of the ceiling in my son's bedroom caved in.
Luckily (yes, I believe in luck for so many reasons), we were away for the weekend. Thankfully (no, I'm not always thankful for as much as I should be), son did not have to be traumatized by the startling noise I imagine this disaster must've made. It could've been so much worse.
Part of me would like to apologize that this isn't more of a metaphorical post. However, most of me thinks that when the literal parts of our home (ceiling, walls, floorboards, windows, doors, etc.) break, the resonance they bring us can be just as powerful as any metaphor.
I wasn't always feeling so lucky and thankful, mind you. My first reaction was that of panic followed by doubt. I doubted the livability of my home, the integrity of its infrastructure and how effectively I could parent with a gaping hole in the supposed safe space for my child. But this is typical, isn't it? When our confidence is shaken, we tend to question even things that have never before failed us; things that are historically dependable and solid.
Once I got through the wave of panic, I remembered what I was thinking at a Mother Jones dinner the other night. That any problem I've ever had pales by multiple shades in comparison to those of a refugee of any nation or any Burmese activist.
So, about that ceiling. Many of us are familiar with talk of metaphorically shattering the glass ceiling into a million pieces. I am proud to wholeheartedly support this sentiment.
And yet, I'm humbled when U.N. statistics point out that there are at least 100 people to each of the one million pieces of broken glass who have no actual or makeshift ceiling — none — above their heads.
+++++++++++++++
Have you had anything break down in your home lately?
Have you had any humbling or horizon-expanding revelations lately?
Do you believe in luck?
+++++++++++++++
Image by Svadilfari