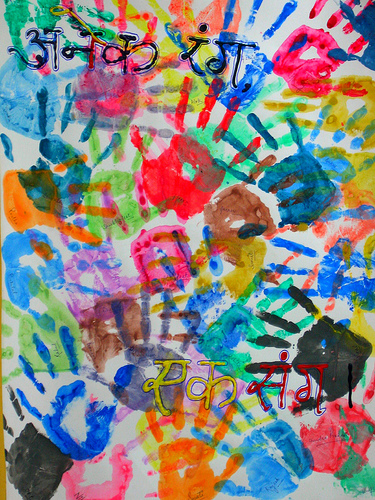 T
O
G
E
T
H
E
R
we must fight to end injustice
listen and see the ever-growing crisis
we face. Worsening, deepening, each day
bigotry, racism, sexism, these can't stay
past another lifetime, hell to pay.
Homophobia, xenophobia, other-phobia, we're all alike
in multitudinous ways, per 101 Psych.
Filled to overflowing, enough is enough.
Anyone pretending otherwise, call their bluff.
++++++++++++++++
What have you had ENOUGH of?  What do you have ENOUGH of?
Share with us below, link up or click over to our hostess with the mostest Melissa's blog to load up on #sixwordfridays of what others have ENOUGH of!
Or perhaps you'd like to try your hand at saying something in 55 words?  Is that ENOUGH?  Too few?  Too many?  It doesn't matter, really.  Share your thoughts below, link up with the funny gentleman G-man or get your fill of #flashfiction!
++++++++++++++++
Image by [email protected]