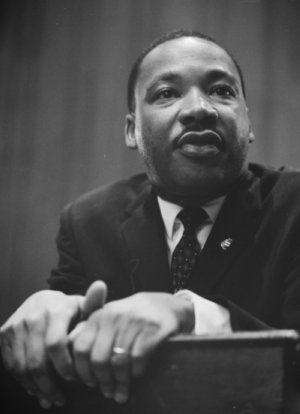 Hatred paralyzes life; love releases it.
Hatred confuses life; love harmonizes it.
Hatred darkens life; love illuminates it.
– Dr. Martin Luther King, Jr. from his book Strength to Love
With any luck, we learn these truths unintentionally, not from books, not from dreaming, but rather from experience. We also learn from experience that love can be quite an endurance test. It's true about loving family members, friends, a life partner or a child. Without time, effort, patience and proper care, love can wither and die. Thankfully, once it lives in our hearts, it has a fighting chance of survival, to flow, to replenish. How? By sharing it with others. By loving others.
For those of us who have experienced love's superiority over hatred, may we have the strength to continue to practice choosing love above all else with consistency.
For those who aren't yet convinced of love's magnanimity, may we show them love so that it will bloom in all our hearts.
Happy MLK, Jr. day.
+++++++++++++++
Image by Mike Licht, NotionsCapital.com