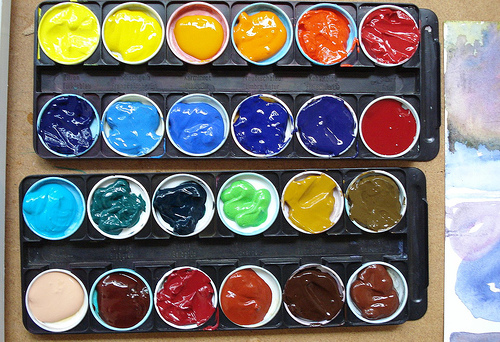 It's a new year once again. Like many, I'm compelled to imagine a clean slate, awaiting colorful splashes of comfort zone-pushing adventures, boundary-testing experiences, realized dreams and hell, even a sprinkling of wild, magical fantasy-come-true, with each passing day, all of my own creation. It's a seductive visual and it almost has me channeling my inner Picasso.
And yet I also know that the new year can be seen as just another day in the Gregorian calendar; part of a continuum representing a past that is rich, informing who and how we're becoming regardless of how much we'd like to remember — or forget.
We literally leave the past behind. Yes. But every now and then, it leaves a mark with us. After all, we are impressionable beings with keen sensibilities — constantly feeling, knowing, interpreting, integrating — that make us the endlessly fascinating species that we are.
That mark? Sometimes, it can take center stage. It's not a problem if the mark is desirable, like a good reputation established from long ago.
But if it's an unwanted mark like a coffee sneeze stain or melted dark chocolate slick on an otherwise immaculate water color painting? That stain, no matter how small, has a way of stealing attention from that beautiful masterpiece, threatening to depreciate its value, its magnificence, its wholeness.
This new year:
May we move closer to loving our wholeness, stains and all.
May we grow comfortable in our magnificence.
May we recognize that the life we each live is already a masterpiece.
May we make room for all the joy and love that's meant to be ours.
++++++++++++++++
Image by DailyPic